A place to play, socialize and grow!
All the Little Birds welcomes little ones ages 5 and younger to explore the world around them through play. We offer over 3,000 square feet of space for imaginative play from our tot sized kitchen to our train table and even an indoor slide and sack swing suspended from the ceiling! Children are encouraged to play from station to station but if they feel comfortable in one zone that's fine too. Each child learns and explores at their own rate and often have specific interests, we strive to create a comfortable atmosphere for them to grow in. Once they are comfortable in their surroundings we turn to group play with music and art and introduce children to mediums and instruments they may not be familiar with creating a boundless opportunity for self growth!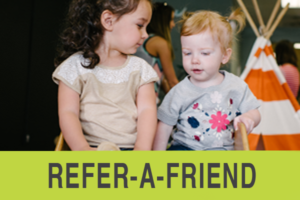 Mention that you saw this on our website and you and a friend will each receive $10 off your next session!
Winter Schedule
Chirping Birdies
Mondays 10:30 – 11:30am
Tuesday 9:25 – 10:25am
Wednesdays 9:25 – 10:25am
Wednesdays 10:30 – 11:30am
Saturdays 9:25 – 10:25am
Ballet
Family Jam
Art
Spanish
Meet The Teachers
Meet Rachel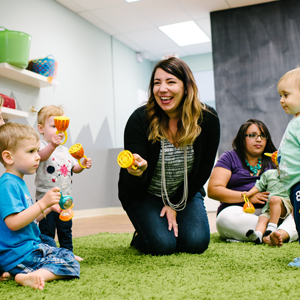 Hello Everyone!
My name is Rachel (Pangio) Cairns, the owner and operator of all the Little Birds. I began ALB in 2010 and am so thankful for the support from all of the families who have been a part of my little birds family.
My husband and I have a beautiful son, Benjamin, who brings us more joy than we ever knew possible!
I graduated from Youngstown State University with a degree in Psychology. I worked with children with special needs and/or behavioral difficulties and also ran group activities including music, movement, sensory stimulation, and sign language for children with autism. After five years in that position, I became the Staff Development Coordinator for my agency, training all new employees. Currently, I serve as the Sunday School Director at Abundant Harvest Church.
My goal for the All the Little Birds program is to provide a fun and relaxed atmosphere where families can enjoy spending time together and meeting new people. I hope you will join us!
Contact us with any questions you may have or go ahead and register today to begin your child's education to music!
Meet Kristi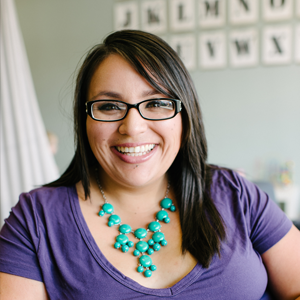 She is a mom of two handsome, active, young boys and has been teaching at All the Little Birds since 2011.
Kristi moved to the area with her husband from New Mexico in 2010. In an effort to meet new people and begin creating a comfortable and familiar home for her new son and family, she quickly became involved in the community in various ways throughout the Mahoning Valley.
She has always been involved in work with infants, children, birth, and motherhood. Her previous work in Pediatric Dentistry and with the Mahoning County Department of Health, as well as her time with her younger brother growing up with Autism, have helped her develop many great qualities that have become an asset to many families and our community.